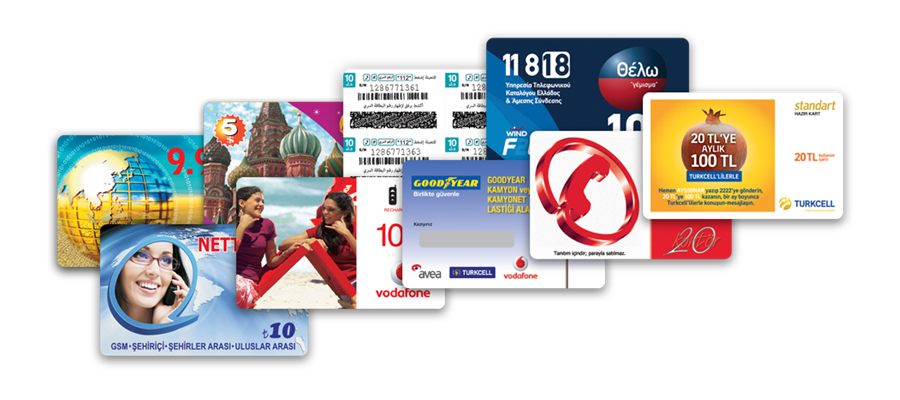 Today, there are many types of magnetic cards used by different stores and brands to guide consumer habits. Although it has lost its popularity, Scratch Card are one of them. These types of cards are especially preferred when offering people, a single-use digital service. In the past, many types of operator cards offered to their customers to buy credits were Scratch Cards. Many of the store chains today use Scratch Cards to make short-term promotions available and create some gift cards.
How Should Be A Scratch Card – ABACICARD Manufacturing
Scratch Cards variants have a different security and encryption algorithm than other magnetic card variants. In addition, two different versions of these card types are produced with and without nylon cover. It is also important that Scratch Cards are not torn, damaged and easily wasted when they are used. For this reason, many brands want to use a high-quality magnetic card that has all these qualities at the highest level, and therefore work with a good magnetic card manufacturer.
ABACICARD, as an institution specializing in the production of magnetic cards, can professionally produce Scratch Cards for your brand. There are different design options for the types of Scratch Cards produced by ABACICARD for use in different categories. For example, if the Scratch Card is used for a gift card function, the card must have a numerator, bar code, square bar code, emboss relief. If the card is unencrypted, such operations are not required.
With ABACICARD, which will offer you the most suitable product after to examine all the details, you will be able to keep your brand prestige and your relationship with your customers optimally.
Because, to produce functional and high-quality cards and ensure that your brand is remembered with these cards in the market provide positive feedback to your brand.