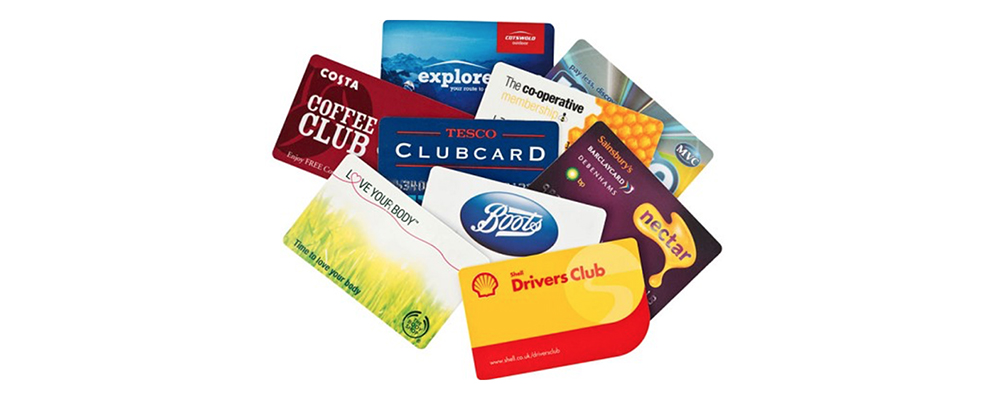 ABACICARD is a leading company in printing and manufacturing custom gift card, promotional card, loyalty card.
FIDELITY CARDS
Any business flourishes when its customers come back over and over to purchase more products. But the business has to put in place some marketing strategies to retain its customers and to bring some new ones in. A Loyalty card is a powerful way to create a compelling reason for your customers to prefer your services over others and ABACI KART is at the top of the gift, promotional and loyalty card suppliers, producing a wide variety of custom loyalty cards, which will go a long way towards strengthening your relationship with existing and new customers.
Obtain immediate benefits with ABACICARD's loyalty and promotional cards!
Effective and essential for your brand, they are an important tool for customers loyalty or to provide special privileges.
Why choosing the loyalty cards by ABACICARD
Collection of personal data, habits and preferences of consumers in the development of one-to-one marketing strategies
Increased turnover: loyal customers gradually buy more and more expensive goods
Detailed analysis of the effects of the product on the consumer
Premium, discount, bonus programs
Reduced transaction costs which become automated, safe, simple and fast
The service becomes attribution of value added to the product without getting price higher
Visibility for the brand
GIFT CARDS
Gift cards are the new trend and 'must-have' marketing tool proposed by gift card suppliers and have constantly replaced old-fashioned paper gift vouchers. The promotional and gift cards are among the most popular products within the wide range of solutions offered offered to customers. They offer exceptional benefits and are a true synthesis of creativity: blank printable greeting cards can be used as birthday cards, postcards, promotional gift cards or shopping vouchers to be used in the chosen store or as an incentive for companies.
Why choose the gift cards by ABACICARD:
Compared to paper the molded plastic is durable and enhances the communication
The value perceived by the consumer is multiplied, allowing the profit growth of the point of sale
It has a value of reward and personal gratification: it is used to buy the superfluous, not what's needed
It can be recharged when the amount is exhausted
It allows autonomy of purchase and choice
It provides an incentive and may help promote the company
It is an innovative tool on which you can exercise great creativity using new materials and techniques for customizing
VIDEO GIFT CARDS
Now it's possible to add a personalized message, choosing from a written note, to a picture or even a video! A gift card wont simply be an inanimate object, but a unique expression of originality. It is easy to use, simply scan the QR code or insert the alphanumeric code in the webpage and record your message. You will be able to record a simple greeting, tell a story, sing a song or any other message you desire.Whoever receives the card will be able to view the message and even record a response. The greatest benefit is that of enriching a gift with emotions, while enhancing the customer experience for everyone involved.
SECTOR OF USE
Shops and Supermarkets
Customer card
Discount card
VIP card
Transport
Card rewards for frequent traveler (frequent flyer, airline membership cards... )
Subscriptions to sports clubs
Card for museums, cinemas, theaters
Subscriptions to sports clubs
Travel and Tourism
Card discount travel
VIP card
Clubs and Associations
Discount card
Users, members or customers card
Companies
Card collection points
Vouchers